Friends of Syria
Whenever John McCain travels outside the US, you can guarantee trouble will follow.
Following the recent elections in Serbia of Aleksandar Vucic, the Serbs have taken to the streets to demonstrate, unhappy with the election result.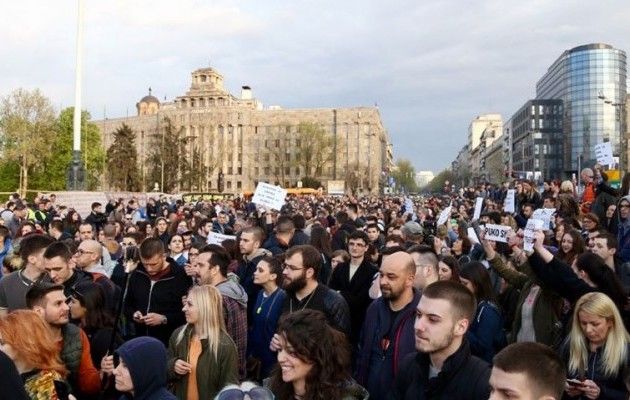 Demonstrations all over Serbia – Balkan Insight
McCain is in Serbia to make sure that Vucic will continue talks with Kosovo, so that they can rush Serbia into the EU and away from Putin. As the Cold War has never been over as far as the Balkans are concerned and the US has only one agenda and that is to get as many countries into the EU and NATO away from Russia.
The US controls Kosovo with the largest military base outside of the US and are presently building a new Embassy which could possibly one of the biggest they have. Kosovo belongs to the US as far as they are concerned and they see…
View original post 589 more words